Thursday and Sunday at 6, Bill Strickland and Marty Ashby just have fun on the MCG Jazz Spotlight Hour
Read More →
Hendrik Meurkins come to town, so does Jeff Goldblum, and the Jazz Days of Summer Return on The Scene on WZUM - Thursday at 6, Sunday at 5
Read More →
Renée J. Govanucci, Director, MCG Jazz, and Marty Ashby, VP & Executive Producer of MCG Jazz share the season for next year at MCG Jazz.
2020 has youth and experience, beloved old friends and exciting new discoveries. Hear some of there music on the program - with the multi-talented Ben Vereen, Ben Vereen, pianists Joey Alexander and Harold Lopez Nussa
guitarists Jonathan Butler and John Pizzarelli, vocalist Catherine Russell, and much, much more.
Friday Night at 6 - and we'll do to again, Sunday at 6 on WZUM, the Pittsburgh Jazz Channel!
Read More →
The $50,000 goal was met!
The Pittsburgh Jazz Channel's June $50,000 fundraising goal has been met! These are the operational funds to keep WZUM going, to pay the rent, fees and more that are required for our signals to be here for you.
The pledge drive may be over, but your support always helps whenever you can make a gift. If you've yet to make a first time gift, to give something extra, or renew your support, please call or click, now!
Call 412-322-1800 or click on the "donate" button.
You can also send a check to: WZUM, PO Box 456, South Park, PA 15129
Make your gift with Visa, MasterCard, American Express or Discover, or send a check, today!
We we now count, on average, more than 200 live jazz performances in Pittsburgh region each and every month! We talk about it on the radio, and we encourage you to see and hear the great performers and venues in person! Click on Jazz Central for the latest we know about. We update it often. If you you have a gig to share, a correction or an update, send it to us at info@wzum.org
The Monroeville Jazz Festival, Community Park, Tall Trees Amphitheater
Featuring the Kind of Blue Jazz Band, the Steeltown Horns featuring vocalist Lyndsey Smith, the Benny Benack Band, and the Pittsburgh Jazz Orchestra featuring vocalist Anqwenique Wingfield. Saturday August 17 from 2:30 to 8:30 at the Monroeville Community Park - Tall Trees Amphitheater.
MCGJazz 33rd Season - Fall 2019 Shows
WZUM expands in Pittsburgh
WZUM now reaches the heart of Pittsburgh at 101.1FM. Along with AM 1550, Braddock and 88.1FM, Bethany, plus www.wzum.org, we are reaching more listeners than ever.
Bringing jazz back to the Pittsburgh airwaves was no small feat, and hundreds of people have joined together to bring this musical gift to thousands in the region.
WZUM and the Pittsburgh Jazz Channel are a public service of Pittsburgh Public Media, a 501(c)(3) nonprofit organization. Contributions to PPM and WZUM are tax-deductible to the extent permitted by law.
WZUM is the Pittsburgh Jazz Channel. WZUM is Public Radio.
Please support WZUM, today! Click here for details.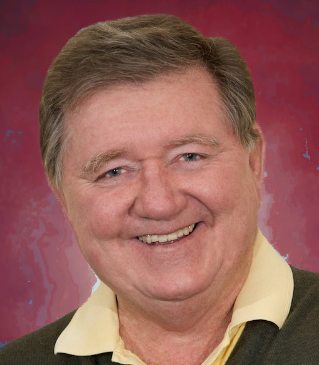 Join Bill Hillgrove for Weekend Jazz,
Join us for Jazz 24 hours a day!
Join Kate Borger and other hosts for Jazz 24 hours a day!
JazzCentral Today - a summary of live jazz in Pittsburgh:
We had a wonderful fundraiser show January 13th, 2017 to help put 101.1FM on the air, Featuring Richie Cole and much more!